提供國內學術機構、生技製藥公司實驗動物進口服務,來源包含:
(一)美國Taconic、the Jackson Laboratory、Envigo (原Harlan) 等
(二)日本IAR、RIKEN、CLEA、CIEA、京都大學、熊本大學等
(三)其他國家,例如:法國、瑞典等
多種自發性疾病的實驗動物鼠,包含
糖尿病、肝癌、白血病、癲癇、阿茲海默症、老化、類風溼性關節炎
與
各種免疫細胞缺乏鼠
等。
可用於初步藥物治療試驗與研究疾病不同時期病程之發展。
提供最多樣的實驗動物與最完善的服務!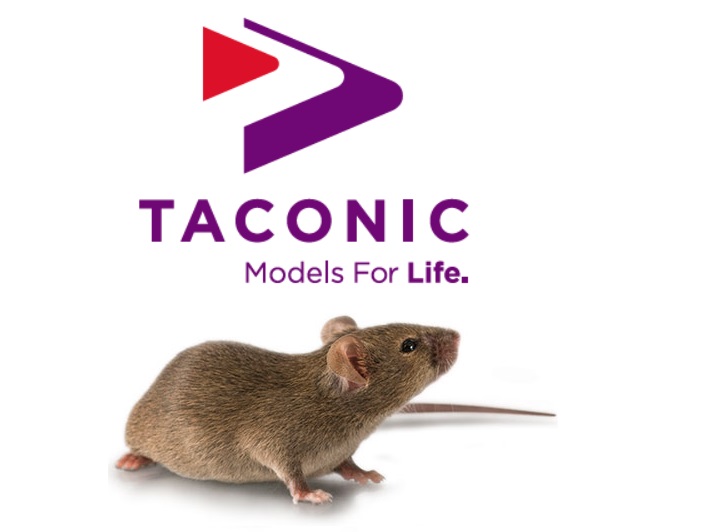 藉由更具預測和相關性的嚙齒動物模式增進人類健康
Taconic Biosciences
為研究模式動物的領導供應商,60多年來致力提供生命科學界研究人員最好、最相關的大鼠和小鼠模式。
因為更好的動物模式更具預測性和相關性,從而對疾病與其療法做更深入的了解。
更好、更具預測性的模式也表示可以使用更少的動物來取得成果。Taconic秉持實驗用動物研究倫理的高標準,確保設施中動物獲得最高程度的照護,並支持學界在減少動物使用上的努力。
請連結官網了解更多實驗動物資訊:
Taconic Biosciences: https://www.taconic.com/find-your-model/
Improving human health through more predictive and relevant rodent models
Germantown Main Building Taconic Biosciences has been a leading provider of research models for over 60 years. Through all six decades, we've had a singular mission—to create a difference in human health by providing the best, most relevant mouse and rat models to researchers in the life science community. Why? Because better models are more predictive and relevant, leading to greater insights into diseases and their treatments.
Better, more predictive models also mean fewer animals are needed to get to biological insight. That's right; we're a research model provider, but we support the research community's efforts to reduce animal use. Taconic embraces a high ethical standard for animal use in research, and ensures that animals in our facilities receive the highest levels of care and compassion.
The most important part of our company is you, the client. This is because we view clients as partners in our mission of improving health—we provide the animals, but it's our clients who do the hard work of developing scientific insight. Through dedicated teams of scientific and project management professionals, we work with clients to design and execute the project plan to meet their research objectives.
Working together we can continue to design and develop the best models that can have the greatest impact on human health.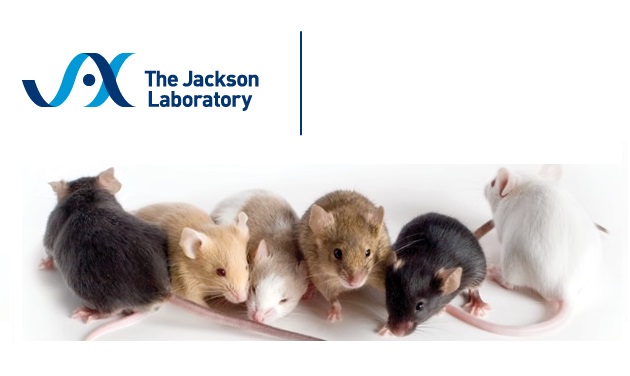 The Jackson Laboratory (JAX)
為獨立非營利生物醫學研究機構,成立於1929年,擁有超過2000名員工,致力於開發疾病基因組解決方案,與全球生物醫學界共同追求增進人類健康。
該實驗室為全球哺乳類遺傳學和人類基因組的領導者,為研究人員提供關鍵的資源、數據、工具與服務。
JAX在緬因州巴爾港設有哺乳動物遺傳學總部;加州沙加緬度有一座設施;康乃狄克州法明頓新建一座基因組醫學設施,讓實驗室能將基礎醫學轉化為臨床應用。除了美國國立癌症研究所指定的癌症中心以外,JAX同時在韓國首爾啟用癌症研究實驗室。
請連結官網了解更多實驗小鼠資訊:
The Jackson Laboratory (JAX): https://www.jax.org/jax-mice-and-services/find-and-order-jax-mice
Founded in 1929, The Jackson Laboratory (JAX) is an independent, nonprofit biomedical research institution with more than 2,000 employees who are passionate about our mission: to discover precise genomic solutions for disease and empower the global biomedical community in the shared quest to improve human health.
The Laboratory is a world leader in mammalian genetics and human genomics and generating the development of scientific breakthroughs and improved therapies with ever-greater precision and speed. We also educate current and future scientists and provide critical resources, data, tools and services to researchers worldwide.
JAX has a mammalian genetics headquarters in Bar Harbor, Maine; a facility in Sacramento, Calif.; and a new genomic medicine facility in Farmington, Conn. that is enabling the Laboratory to translate its fundamental science into the clinic. In addition to its National Cancer Institute-designated Cancer Center, the Laboratory also has initiated a cancer research laboratory in Seoul, Korea.
Iar(Institute for Animal Reproduction)
動物繁殖研究所於成立於1964年,1980年經批准為非營利性公司,位於日本。
以生理學為基礎進行動物育種綜合研究,旨在傳播成果並通過對這些研究進行補貼來促進學術成就的進步。
主要業務為:
動物的生殖生理基礎研究,
販售實驗動物、提供與販售飼養和研究有關的動物飼料,如育種等。
動物實驗技術和相關的測試養殖動物的研究和開發等。
請連結官網了解更多實驗小鼠資訊:
Iar動物繁殖研究所: http://www.iar.or.jp/english/index.html
The IAR, the Institute for Animal Reproduction, was founded in 1964 and was approved as a nonprofit corporation by permission of the Ministry of Education, Culture, Sports, Science and Technology in 1980.
IAR are an independent and nonprofit foundation, and aims are as follows:
Conducting research investigation on the basis of physiology about breeding of animals,
Spreading of the result,
Contributing to progress development of arts and sciences.
IAR breed W-I rat, L-E rat, and IVCS mouse for general-purpose use, and some others that can be used in disease modeling. Most of these animal resources are available with research data, technical information.